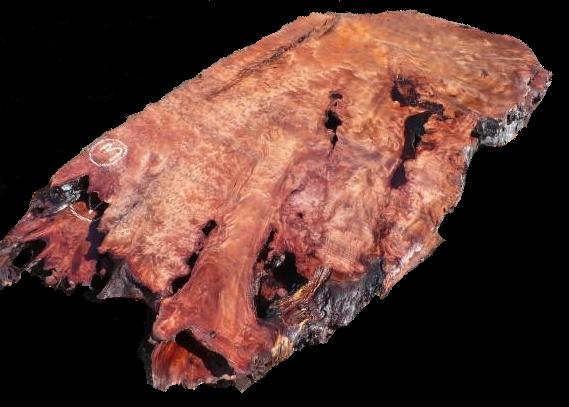 U.S.A.
Not a live tree falls
for our burnishments.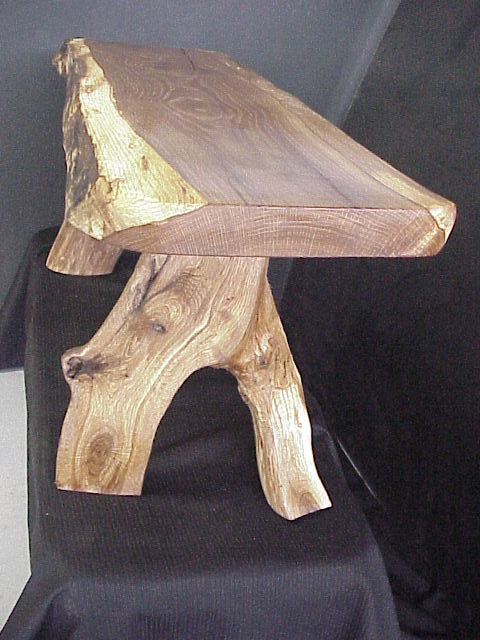 Email

mikejust3022@gmail.com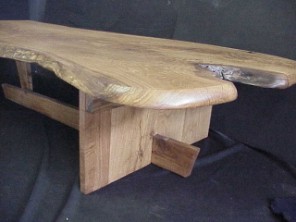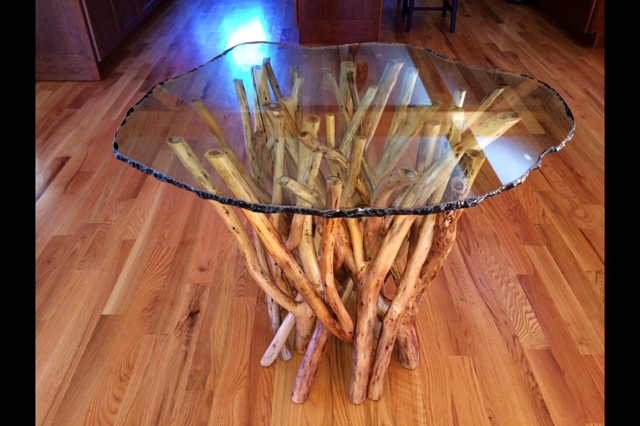 Email mikejust3022@gmail.com
Rustic Furniture from the log - Glass Top Tables - Tree Table Sculpture P.O. Box 143, Wilson, Kansas, 67490, US
Copyright 1996 - 2019 - Mike Just - Rustic, natural, organic. Elegant root Furniture - Glass Top stump Tables - Art Furniture - Sculpture All images, rustic furniture design elements and other content represented on this web site are protected under United States and International copyright laws and are the sole property of Michael W. Just, unless otherwise noted. All use and/or publication rights are reserved, worldwide. All represented images and content are not in the Public Domain. No images, or furnishing designs represented on this web site may be copied, stored, manipulated, published, sold or reproduced in whole or in part without the express permission of an authorized representative of Rustic Oak, Mike W. Just, TreeTables.com. Simply Ask.
8 feet long
Burl / Slab Tables
In Progress
click onto your choice, below.
All Burl Slab
8 foot by 5 foot by 3 inch thick of solid burl AND 2,000 years old !!
As a Dining / Conference Table

8 1/2 feet long by 5 feet wide.



You may wish to darken the piece with stains.
Below are photo's of this same speci in more finished stages using multiple coats of hand rubbed urethanes and no stain.
For that one of a kind, VERY special table, this large solid burl piece is FULL of mezmerizing wood graining. Perched atop your modern designed metal base of black iron, chrome, or brass will be stunning to view. I have hesitated to put it up for sale because it is sooo pretty . It will be missed. The piece is cut from the center of the rootball of a Giant Redwood tree.
Dated at over 2,000 years old.
$1,975.00 , plus packing and shipping via our blanket wrap carrier.

Scroll down to view for more detail.
Contact: mikejust3022@gmail.com Refer to "8 by 5 burl slab" in correspondence.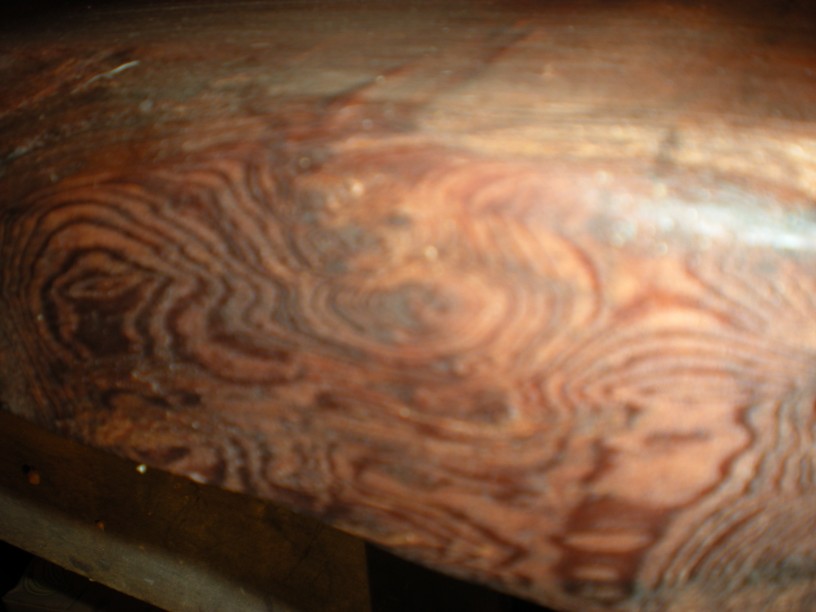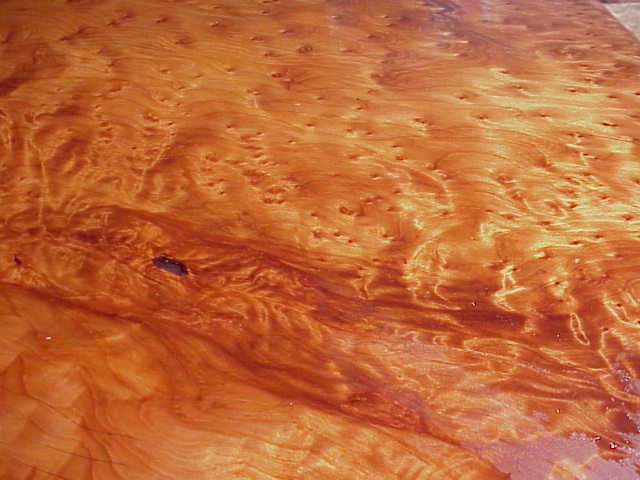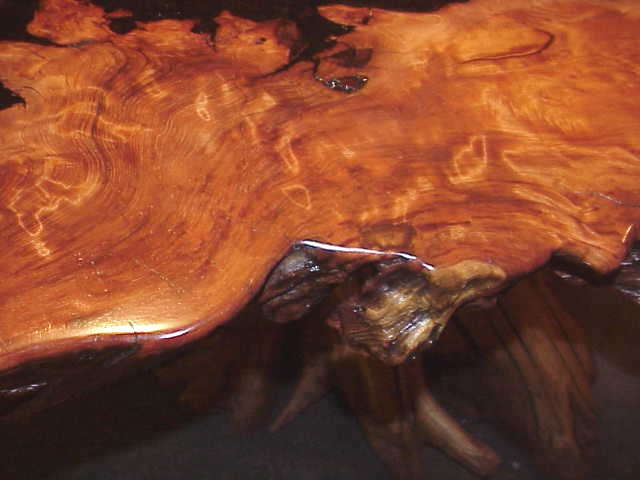 Example of cut, sanded, and polished burl edge.
Polished natural burl edge.
The detailed wood graining of burl.