U.S.A.
Not a live tree falls
for our burnishments.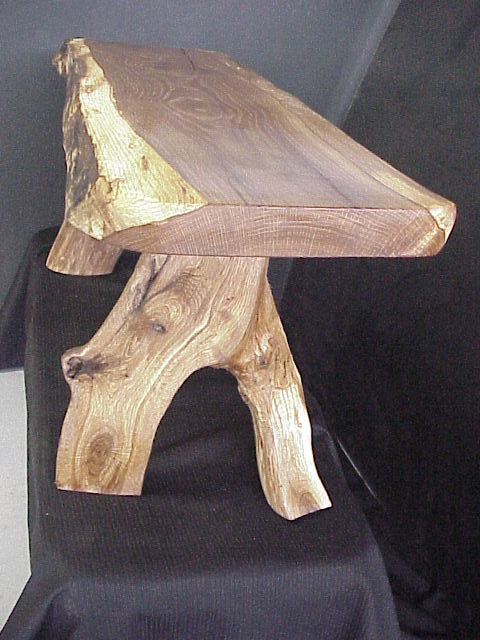 Email

mikejust3022@gmail.com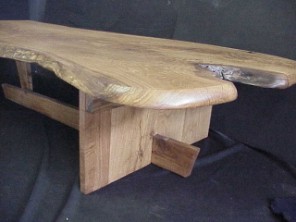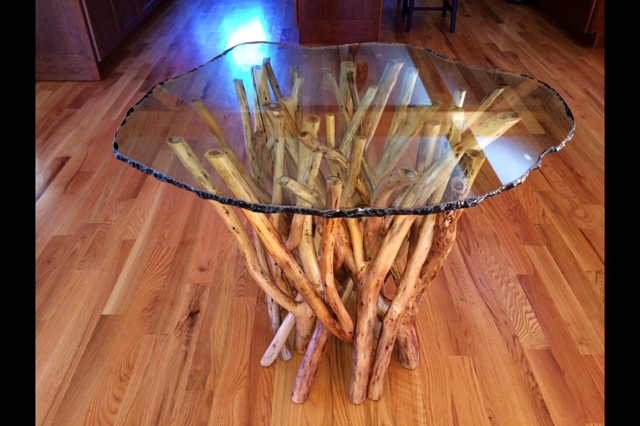 Email mikejust3022@gmail.com
Rustic Furniture from the log - Glass Top Tables - Tree Table Sculpture P.O. Box 143, Wilson, Kansas, 67490, US
Copyright 1996 - 2019 - Mike Just - Rustic, natural, organic. Elegant root Furniture - Glass Top stump Tables - Art Furniture - Sculpture All images, rustic furniture design elements and other content represented on this web site are protected under United States and International copyright laws and are the sole property of Michael W. Just, unless otherwise noted. All use and/or publication rights are reserved, worldwide. All represented images and content are not in the Public Domain. No images, or furnishing designs represented on this web site may be copied, stored, manipulated, published, sold or reproduced in whole or in part without the express permission of an authorized representative of Rustic Oak, Mike W. Just, TreeTables.com. Simply Ask.
"It's been a whirlwind of experiences", says Mike. "I have met a lot of very nice people from all over the world. Still in all, I think my single greatest pleasure is to discover and then, reailize these wonderfully entrancing and mezmurizing natural pieces. That moment when the final finish goes on.. and nature's magnificent beauty comes forth, is just a thrill that never goes away. "

Before his latest 17 years in developing artful furnishings, Mike lived and worked 23 years in the bright, sun-scorched South West area of Kansas, near the Colorado border.

There, he developed his technical expertise in the natural science of drying organic materials. Grain (Corn and Milo). Mike completed several research projects on the subject of "natural air drying", presenting his findings to the public in a series of seminars organized by Nebraska and Kansas State Universities. These same techniques are used today, in the preparation of many of the special wood pieces seen on this web site. Mike's association with the universities in the 70's would later be re-established in the early 90's to further research specifically targeted towards stabilizing these beautiful woods.

Additionally, Mike has utilized his design vision and mechanical engineering skills to create numerous complex material handling systems for the grain Industry of central USA.

To date, his Tree Tables & mezmerizing natural furnishings have shipped to decorator's, architects, and individuals across the U.S.A. and abroad. He has created works for Walt Disney concerns, collaborated on designs for retail spaces in Times Square, N.Y. , international collectors & movie stars. Mikes work sets in Europe, the Netherlands & within the palaces of King's.

ART CONCEPTS
Mike's work is Free Form, three dimensional.

"MY challenge is to remove myself from the work; let nature come thru. Allowing nature to speak, on her own terms, brings forth the beauth. It really is that simple."
says Mike.

Mikes favorite quote -
Keep it simple, but no more.
Albert Einstein

Design HISTORY
In addition to formal Structural and Systems design, Kansas State University; Mike has the expereinces of 34 years the design/engineering discipline.

STATEMENT
"I work from visions inspired by the beauty and shape of nature. "When I am alone, among the trees, there is this, almost magical like enchantment that surrounds me. It is there, I can see and touch the hand of God."

Currently, in addition to continuing his free form furniture designs, Mike enjoys writing & recording his technical findings.

Outside of his professional endeavors; he enjoys spending time with his family and assisting with addiction recovery programs.

About the Designer
Mike Just, Creative Lead
Wilson, Kansas
( 785 ) 658 3449