U.S.A.
Not a live tree falls
for our burnishments.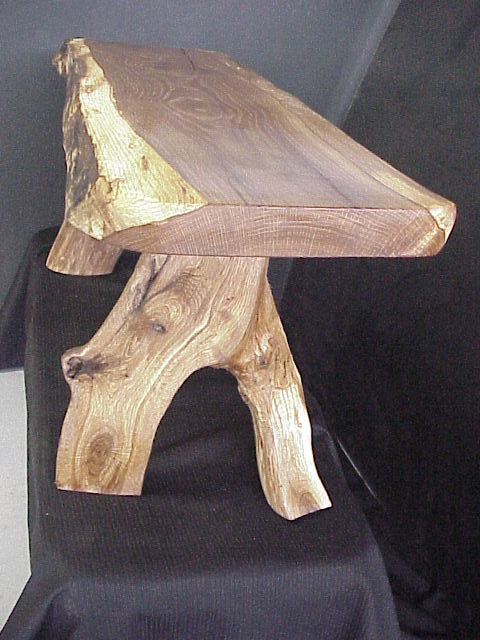 Email

mikejust3022@gmail.com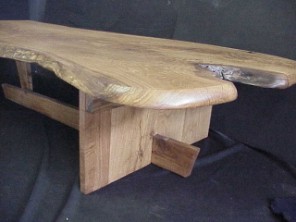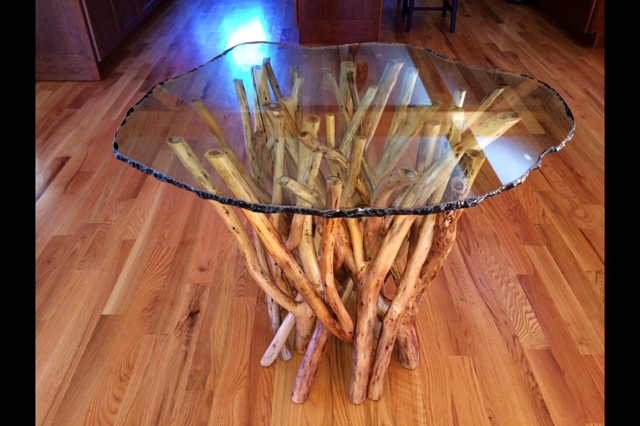 Email mikejust3022@gmail.com
Rustic Furniture from the log - Glass Top Tables - Tree Table Sculpture P.O. Box 143, Wilson, Kansas, 67490, US
Copyright 1996 - 2019 - Mike Just - Rustic, natural, organic. Elegant root Furniture - Glass Top stump Tables - Art Furniture - Sculpture All images, rustic furniture design elements and other content represented on this web site are protected under United States and International copyright laws and are the sole property of Michael W. Just, unless otherwise noted. All use and/or publication rights are reserved, worldwide. All represented images and content are not in the Public Domain. No images, or furnishing designs represented on this web site may be copied, stored, manipulated, published, sold or reproduced in whole or in part without the express permission of an authorized representative of Rustic Oak, Mike W. Just, TreeTables.com. Simply Ask.
Tangle glass top cocktail table
a root table
Tangles are created by tangling and carefully joining a multiplicity of hardwood branches. Each joint of each branch is prepared in such a manner that they appear to have naturally grown together.

When complete, the table is a "root" table. Not only quite attractive but, with it's durable joinery, extremely strong. The table actually becomes as one as it is created.




QUESTIONS:


Feel free to call me at the shoppe (toll free) at ( 785 ) 658 3449.
Contact name = Mike Just. Or email me

mikejust3022@gmail.com

please refer to " three tiered tangle table".

Often it is noisy and cannot hear the phone . Please leave a detailed message as to your questions, refer to table name , approximate sizes, leave your return phone number, name and email address if you would please.. I will get right back with you..

Kindest of regards,
Mike Just

View details of a tangle click HERE.