U.S.A.
Not a live tree falls
for our burnishments.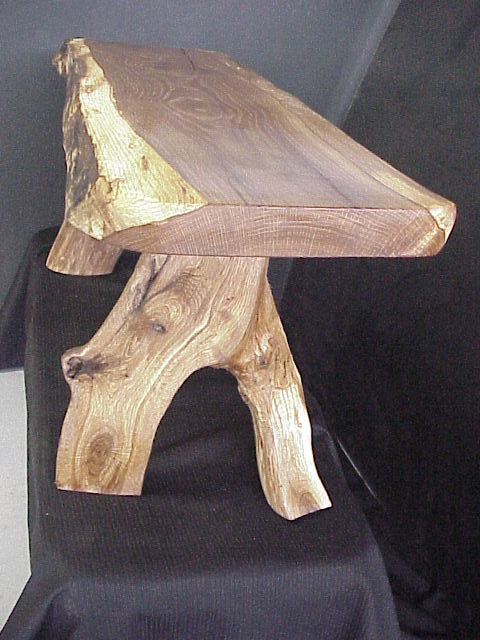 Email

mikejust3022@gmail.com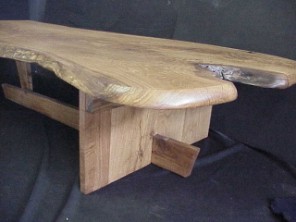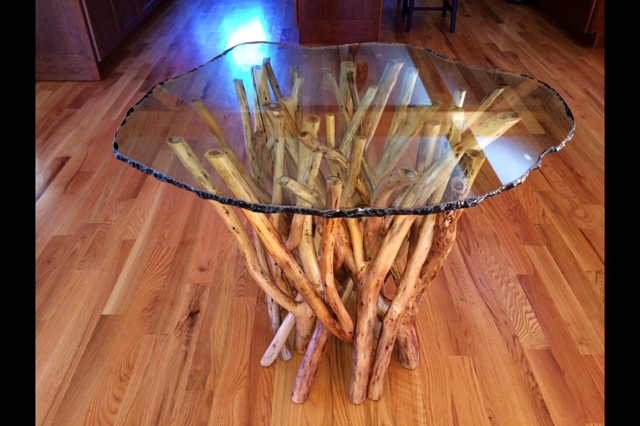 Email mikejust3022@gmail.com
Rustic Furniture from the log - Glass Top Tables - Tree Table Sculpture P.O. Box 143, Wilson, Kansas, 67490, US
Copyright 1996 - 2019 - Mike Just - Rustic, natural, organic. Elegant root Furniture - Glass Top stump Tables - Art Furniture - Sculpture All images, rustic furniture design elements and other content represented on this web site are protected under United States and International copyright laws and are the sole property of Michael W. Just, unless otherwise noted. All use and/or publication rights are reserved, worldwide. All represented images and content are not in the Public Domain. No images, or furnishing designs represented on this web site may be copied, stored, manipulated, published, sold or reproduced in whole or in part without the express permission of an authorized representative of Rustic Oak, Mike W. Just, TreeTables.com. Simply Ask.
Over and above building the uniquely designed furniture for his own benefit and enjoyment, Just has taken as one of Rustic Woods' major goals helping the physically challenged and disabled, the partially retired and anyone else who needs work to gain self-esteem through an opportunity to earn their own living.
With a high demand for his superior quality, hand-crafted furniture, Just is currently undertaking an effort to train workers in each of the steps involved in making these beautifully finished pieces of natural-looking furniture.
Profits from the concern, he has already earmarked for another of his ongoing favorite causes--helping victims of child abuse to overcome a host of maladies and mental disorders commonly refered to under the umbrella term, post traumatic stress disorders.
"I have been given the ability to create and design and I intend to use that ability to help small communities and the people who live in them to flourish and survive," he said.
"One of the most rewarding endeavors in life is helping others. Doing so in a productive business environment that enables the physically challenged or those in economic need to help others in the process of helping themselves
is a concept which I feel elevates compassion and accomplishment to their highest form," Just said. "What goes around truly comes around-- in this case, generosity and caring."
For additional information, contact: Just at Rustic Oak, Inc. Box 413, Wilson,(785) 658-3548

WILSON - Although Rustic Oak's designer Mike Just, Wilson, has been variously described as a conservationist, humanitarian, good Samaritan and as a man with a cause. The soft-spoken, quietly effective artist refers to himself, with a touch of humor, as "Just Mike." In designing and constructing pieces of oak lawn and interior futniture that range from tree stands to corner tables, patio tables, dining tables, coffee tables, desks and benches, Just uses that portion of already-felled trees left behind by the lumber Industry.
Each piece of wood is hand selected directly from the forest to be transformed into a
piece of furniture, "Just said. "When I am among the trees, there is a sense of peaceful
serenity, a magical enchantment. There, I can touch the hand of God."
Each of Just's designs is copyrighted and numbered, with special pieces selected for his
signature.
Rustic Woods is one of several endeavors undertaken in recent years by Just in his efforts
to generate jobs in rural communities and for the disabled.
Rustic Woods is about preservation of both our natural resources and an art form; it is also about handcrafted quality and solit-wood durability, "Just said. "But beyond that, it is about helping people in desperate need of encouragement and work--about preservation of the human spirit."

Just conserves, converts discarded wood.

By CAROL FERGUSON
Tribune Staff Writer