U.S.A.
Not a live tree falls
for our burnishments.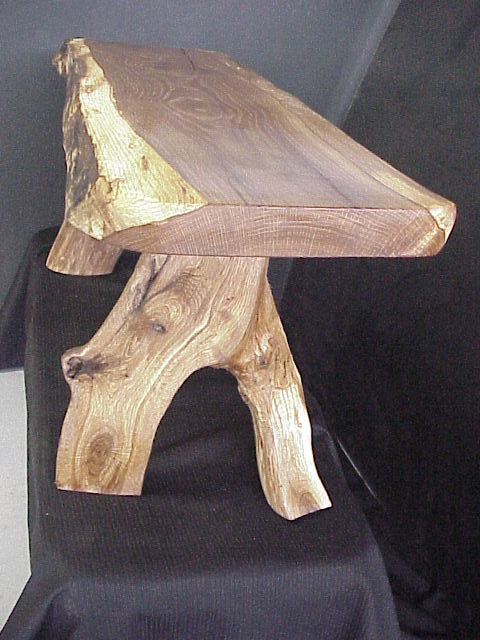 Email

mikejust3022@gmail.com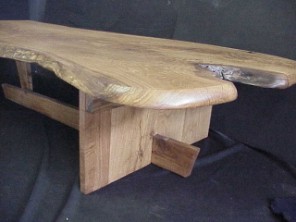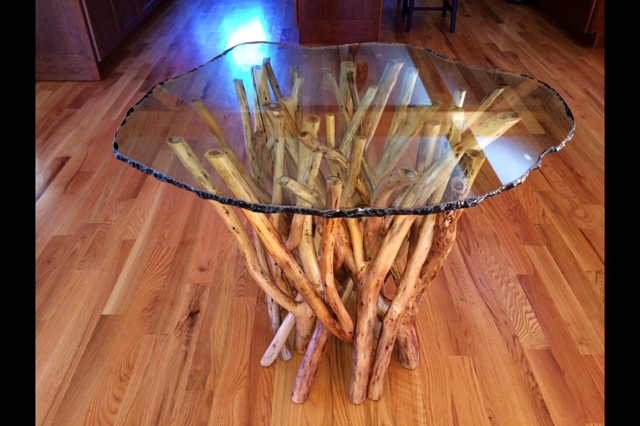 Email mikejust3022@gmail.com
Rustic Furniture from the log - Glass Top Tables - Tree Table Sculpture P.O. Box 143, Wilson, Kansas, 67490, US
Copyright 1996 - 2019 - Mike Just - Rustic, natural, organic. Elegant root Furniture - Glass Top stump Tables - Art Furniture - Sculpture All images, rustic furniture design elements and other content represented on this web site are protected under United States and International copyright laws and are the sole property of Michael W. Just, unless otherwise noted. All use and/or publication rights are reserved, worldwide. All represented images and content are not in the Public Domain. No images, or furnishing designs represented on this web site may be copied, stored, manipulated, published, sold or reproduced in whole or in part without the express permission of an authorized representative of Rustic Oak, Mike W. Just, TreeTables.com. Simply Ask.
In the mid nineties, I discovered that the wood Industry was leaving tremendous amounts of Oak in the forests, to rot. Taking only the lower trunk which was then processed into oak hardwood for your floors and cabinet works. Nearly 60% of a tree was left lying on the ground. Why? I wondered. Later I discovered that industry did not want it as there was nearly a 50% loss during the high speed processing system that they used then and now, by the way.

My thought was "change the processing system!". Did not take long to realize I could spend a lifetime preaching to an Industry. So, I decided to just do the research and do it myself.. Three years later, research completed; the results started to show up on these web pages.. in the form of furnishing designs..


Stabilizing these beautiful yet wild woods -
the first goal of my research
The photos are of a large burly piece of White Oak. It is one of the latest of many tests concluded in the mid nineties. All towards developing the stabilization techniques. As a result of the six years research, . These rather dizzying photos show some of the hidden figured wood beauty that I feel is more than worth the efforts to salvage.

Technical achievements