U.S.A.
Not a live tree falls
for our burnishments.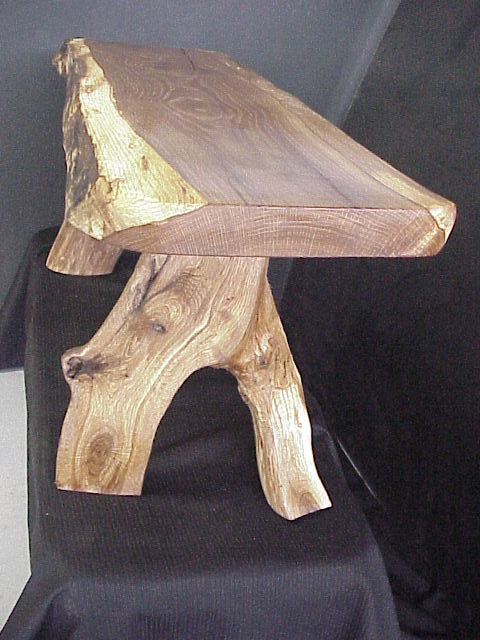 Email

mikejust3022@gmail.com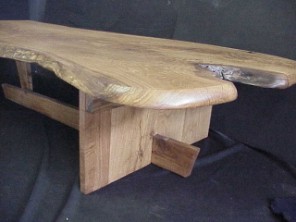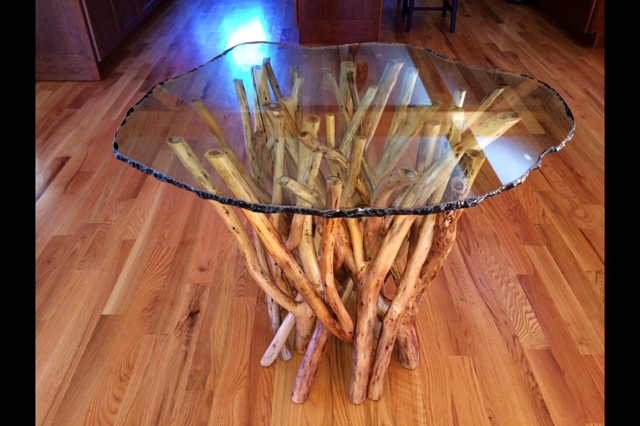 Email mikejust3022@gmail.com
Rustic Furniture from the log - Glass Top Tables - Tree Table Sculpture P.O. Box 143, Wilson, Kansas, 67490, US
Copyright 1996 - 2019 - Mike Just - Rustic, natural, organic. Elegant root Furniture - Glass Top stump Tables - Art Furniture - Sculpture All images, rustic furniture design elements and other content represented on this web site are protected under United States and International copyright laws and are the sole property of Michael W. Just, unless otherwise noted. All use and/or publication rights are reserved, worldwide. All represented images and content are not in the Public Domain. No images, or furnishing designs represented on this web site may be copied, stored, manipulated, published, sold or reproduced in whole or in part without the express permission of an authorized representative of Rustic Oak, Mike W. Just, TreeTables.com. Simply Ask.
View more of this large inverted stump table by clicking onto the small photo's below.
"12 for dining" (style) is two, inverted and matched, bell shaped, and properly sized stumps as table bases plus a large thick glass top. This particular dining table set was installed into an East Texas lake home.
More larger dining or conference tables:
The particular large rectangular dining table pictured on this page serves equally well as a conference table. In fact, as I write this, we are creating such a conference table in the design shoppe. It is an inverted stump conference table of two stumps. Same design as above. The glass top will be four feet wide by ten feet long. Twin stumps is one way of achieving a naturally elegant look and providing needed support for large table tops. There exists a few LARGE stumps that can accomodate such larger table sizes. One such stump happens to be a root stump and can be viewed in the rough, as it sets in front of my shoppe, here.

Another natural looking base for a large glass top table you may wish to consider is the "tangle" base. A free formed, one branch at a time piece that can be created for these larger dining of conference type of tables. Below is a link to a photograph of a smaller tangle. Just keep in mind as you view it, that the base can be stretched in length to fit a larger glass top.
Click here.
Rectangular glass top table natural tree stump base.
QUESTIONS? or desire a quote on this style of dining table?
Click HERE to fill out a simple inquiry form.
You will have an opportunity to select style of base and top, shapes, & and dimensions.
Or, you may telephone me (Mike), at (785) 658 3449
Thank you, Mike Just
PS:Sometimes the shop is noisy. If I do not answer the phone, please leave a message. I WILL call you back.