U.S.A.
Not a live tree falls
for our burnishments.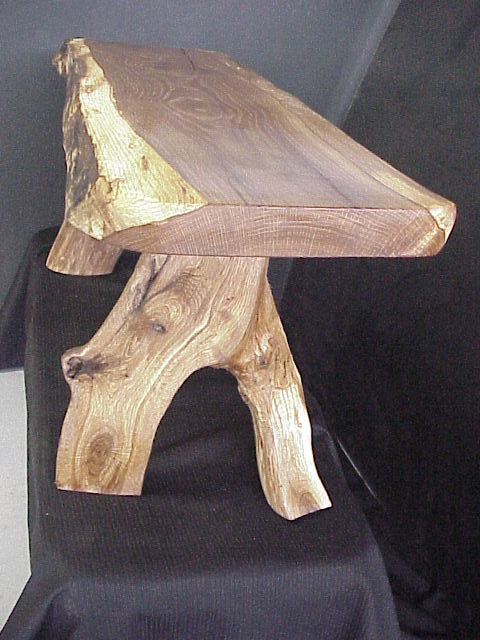 Email

mikejust3022@gmail.com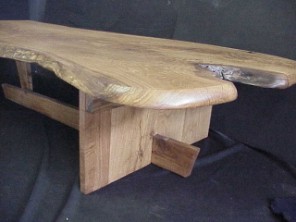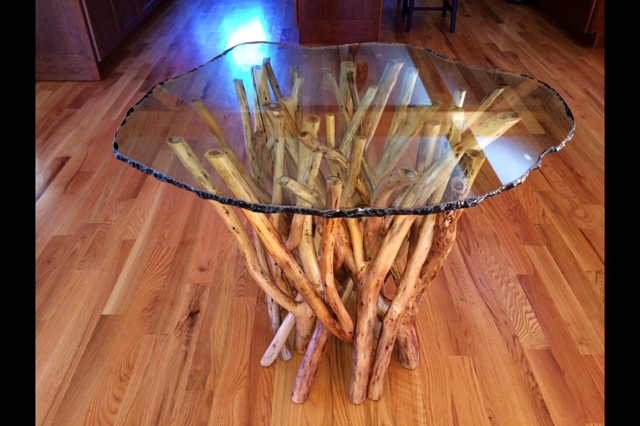 Email mikejust3022@gmail.com
Rustic Furniture from the log - Glass Top Tables - Tree Table Sculpture P.O. Box 143, Wilson, Kansas, 67490, US
Copyright 1996 - 2019 - Mike Just - Rustic, natural, organic. Elegant root Furniture - Glass Top stump Tables - Art Furniture - Sculpture All images, rustic furniture design elements and other content represented on this web site are protected under United States and International copyright laws and are the sole property of Michael W. Just, unless otherwise noted. All use and/or publication rights are reserved, worldwide. All represented images and content are not in the Public Domain. No images, or furnishing designs represented on this web site may be copied, stored, manipulated, published, sold or reproduced in whole or in part without the express permission of an authorized representative of Rustic Oak, Mike W. Just, TreeTables.com. Simply Ask.
In stock or short term delivery ( Quick Ship ) items
Items on this page are next day to a maximum of 4 weeks. Please review specific ship dates, for each item, below.

We are essentially, a custom design shoppe. Creating to fit your needs special stump and glass top tables. However, some folks want it NOW. and , over the years a number of my designs have lended themselves to what I might call "repeatable", for lack of a better word (each is unique). These are designs (shown below) that we can at least have the materials here, on hand, seasoned, and ready to go. This is not to say we do not have stumps for stump tables, because we do. But, normally, a stump table cannot be created in much less than 6 weeks just due to it's needed care. They are more of a custom order item. Nuff said.

Log Bench - Oak
Apprx. ship date - (see purchase page
for details for ea. bench size.
Purchase Page is
HERE
the "Matte" coffee table - Oak
Apprx. ship date = 3 to 4 weeks
Purchase Page is
HERE

Next additon to this page is Fireplace Mantels - Solid Oak and natural edged.
Last update - April 21st, 2008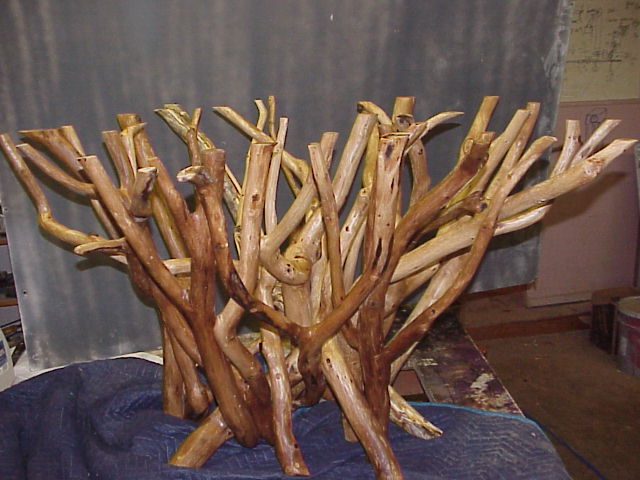 We have a few of these beautiful solid oak mantel pieces in stock with several already seasoned and ready for final cuts and finishing. They range (as blanks, from 7 to 12 feet in length and 10 to 16 inches deep. They are all 6 inches thick. Contact Mike at (785) 658 3548 or email rustic@wtciweb.com ( you may cut and paste email address).