U.S.A.
Not a live tree falls
for our burnishments.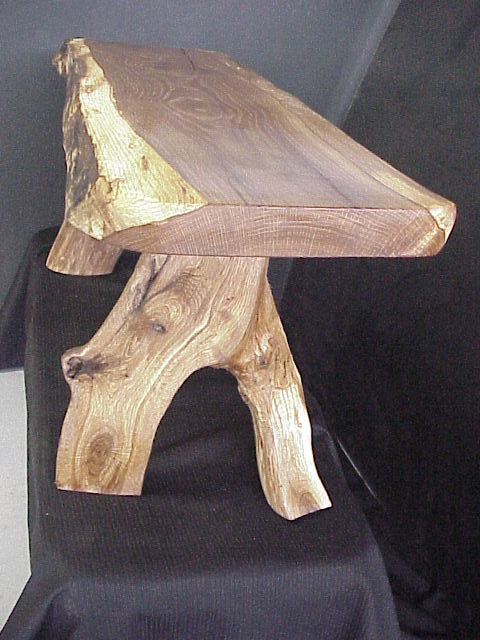 Email

mikejust3022@gmail.com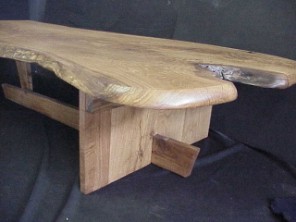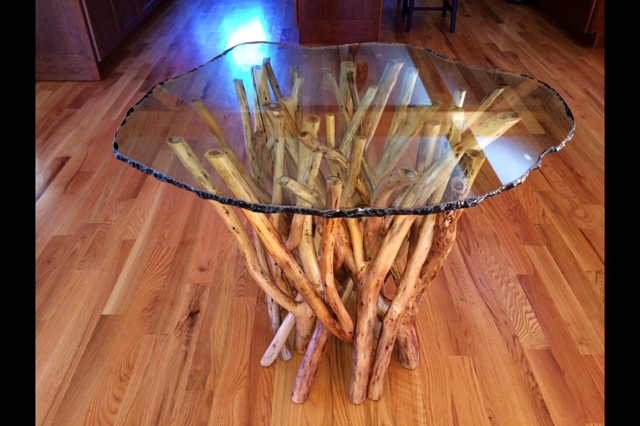 Email mikejust3022@gmail.com
Rustic Furniture from the log - Glass Top Tables - Tree Table Sculpture P.O. Box 143, Wilson, Kansas, 67490, US
Copyright 1996 - 2019 - Mike Just - Rustic, natural, organic. Elegant root Furniture - Glass Top stump Tables - Art Furniture - Sculpture All images, rustic furniture design elements and other content represented on this web site are protected under United States and International copyright laws and are the sole property of Michael W. Just, unless otherwise noted. All use and/or publication rights are reserved, worldwide. All represented images and content are not in the Public Domain. No images, or furnishing designs represented on this web site may be copied, stored, manipulated, published, sold or reproduced in whole or in part without the express permission of an authorized representative of Rustic Oak, Mike W. Just, TreeTables.com. Simply Ask.
Inverted, flat cut & hollow, stump table.

This flat cut piece, was struck by lightening about 8 years ago which in turn, caused it's demise. The fire from the lightening strike assisted in hollowing the tree and eventually it had to be cut down. It has created a beautiful piece.

The detail wood graining on its side and within the hollow is beautiful !

Scroll down page for more.
Sorry, this table is now SOLD. It's new home; North Carolina.


If you would like different shape or size of glass top, let us know.

This piece would work well with a round top: 48 inches in diameter up to about 55 inches. It would also look nice with an oval glass top..

Dimensions: the hollow stump base ( not glass) measures 30 inches long and about 23 inches wide. Diagonally across the top, about 32 inches and stands 30 inches tall.
To ask questions : email mike at

rustic@wtciweb.com or call 785 658 3548

Refer to " Flat cut hollow stump table ".
I just received this photo from a client in Dallas. Another flat cut stump table. Wow, looks nice. He is awaiting the chairs..