U.S.A.
Not a live tree falls
for our burnishments.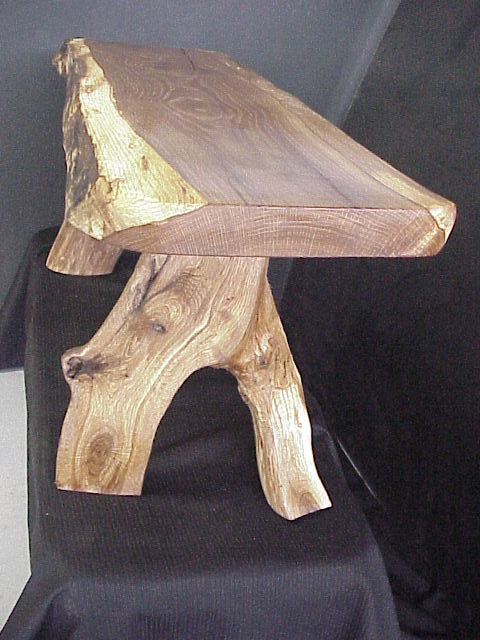 Email

mikejust3022@gmail.com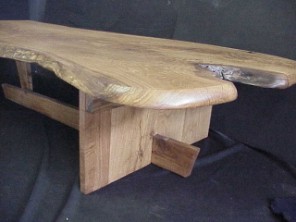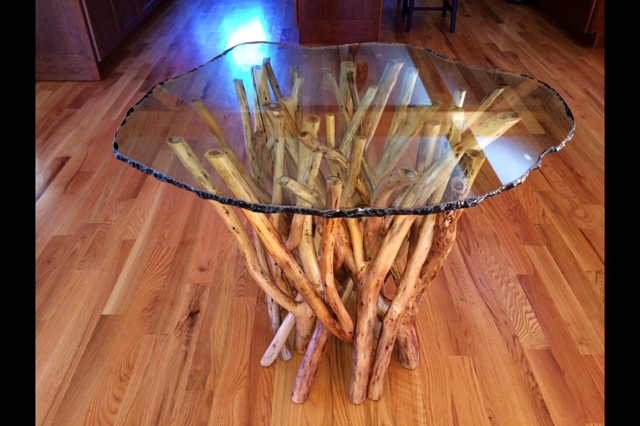 Email mikejust3022@gmail.com
Rustic Furniture from the log - Glass Top Tables - Tree Table Sculpture P.O. Box 143, Wilson, Kansas, 67490, US
Copyright 1996 - 2019 - Mike Just - Rustic, natural, organic. Elegant root Furniture - Glass Top stump Tables - Art Furniture - Sculpture All images, rustic furniture design elements and other content represented on this web site are protected under United States and International copyright laws and are the sole property of Michael W. Just, unless otherwise noted. All use and/or publication rights are reserved, worldwide. All represented images and content are not in the Public Domain. No images, or furnishing designs represented on this web site may be copied, stored, manipulated, published, sold or reproduced in whole or in part without the express permission of an authorized representative of Rustic Oak, Mike W. Just, TreeTables.com. Simply Ask.
GIANT REDWOODS

The "General Sherman" , the biggest amongst them, has a circumference near the ground of 31.1 m or 102.6 ft and is the biggest tree in the world ! His age is estimated at 2000 to 2500 years, and is often called "the largest living thing on earth".
More about this burl
2,500 year old burl.
Tyler's Table
A piece of history. For more about " Tyler's Table " click
HERE.
( use back button to return to this page ).
Below is a close up photo of Giant Redwood burl that came in front of me due to a vision of Tyler Miller. We have a few of these rare one piece slabs of burl available. They are cut from the centers of a root from the Giant Redwoods of Calif. Read more, below and scroll to bottom of page to see a conference table sized slab of this rare burl material.
Years ago, the cutting of Giant Red Woods was made illegal. Left behind were the roots. These were salvaged using excavating equipment to remove them from the ground. Often they were sooo large they had to be cut in half even before they could be loaded onto a semi truck trailer.
Giant - 2,500 year old Burl
For Conference Table or Large Dining Table

You may view a burl piece, large enough for a conference table by scrolling to bottom of this page.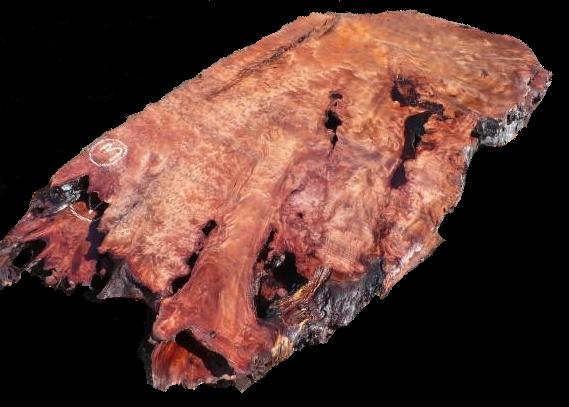 ( G ) Calif. Redwood burl
Milled from the center of a Giant Redwood tree root.
8 1/2 feet long by 60 inches wide by 3 inches thick. Seats 12 to 14 people.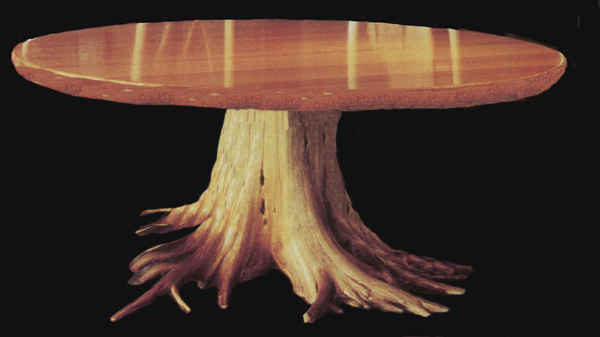 ---
I am next, going to be working with this beautiful piece of 2,500 year old burl. It is HUGE and spectacular! W
hen complete, will set atop a special giant root base that I have selected and will seat 12 people very comfortably.
There is but one slab like this. I expect it will end up in a beautiful corporate board room or an enchanting home.
The status of this piece, available or sold, will be so noted, below.
Deposit with order. Click
HERE
to view detailing of a similar table.

Curently Available
Contact me with questions.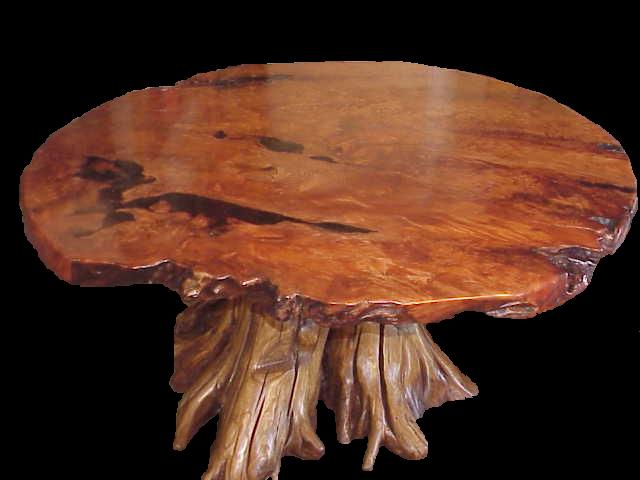 3 inches THICK
More about slab tables
click HERE.