U.S.A.
Not a live tree falls
for our burnishments.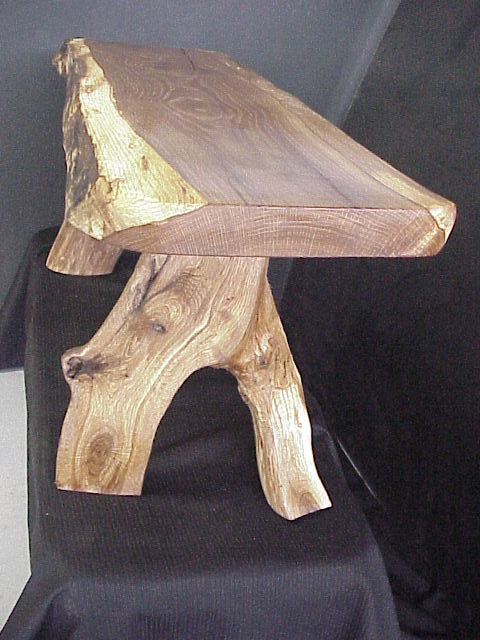 Email

mikejust3022@gmail.com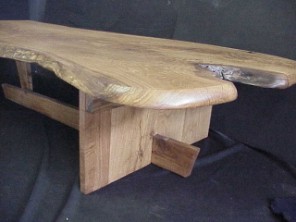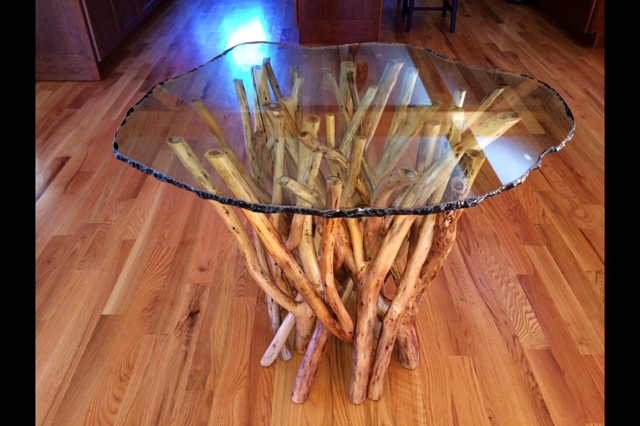 Email mikejust3022@gmail.com
Rustic Furniture from the log - Glass Top Tables - Tree Table Sculpture P.O. Box 143, Wilson, Kansas, 67490, US
Copyright 1996 - 2019 - Mike Just - Rustic, natural, organic. Elegant root Furniture - Glass Top stump Tables - Art Furniture - Sculpture All images, rustic furniture design elements and other content represented on this web site are protected under United States and International copyright laws and are the sole property of Michael W. Just, unless otherwise noted. All use and/or publication rights are reserved, worldwide. All represented images and content are not in the Public Domain. No images, or furnishing designs represented on this web site may be copied, stored, manipulated, published, sold or reproduced in whole or in part without the express permission of an authorized representative of Rustic Oak, Mike W. Just, TreeTables.com. Simply Ask.
Oak Tree Bed

Sliced Branch design

by Mike Just

Photo below does not show slats or futon mattress'. These are purchased separately.



The sliced branch design is distinctively different than my "fairytale" bed design in that the bed posts of the sliced branch design are exactly that.. Oak branches that are sliced. Shown below is a bunk bed. Other types of beds; i.e. King, Queen, etc. will be of similar design style. Utilization of the Oak branch and slicing it creates wonderful and distinct wood grain beauty. Please allow for time in seasoning of these woods. Apprx. 60 days.

This "sliced branch" design was created with simple, pretty, & durable in mind. The joinery I chose is shiplap. Hidden steel bolts with some glue and dowel.

For shipping purposes, the bed rails bolt together. Most folks purchase futon mattress' however, the bed can be designed for regular box springs but, let me know as it affects the dimensions.

You may click photo's for close up views.

Related pages. Click onto any of the links, below.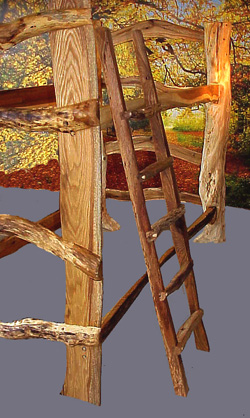 (King - $4,400.00)
(Queen - $3,800.00)
(Bunk - $3,600.00)
(4 Poster - $4,800.00)



Costum work needed just email (copy from bottem).