U.S.A.
Not a live tree falls
for our burnishments.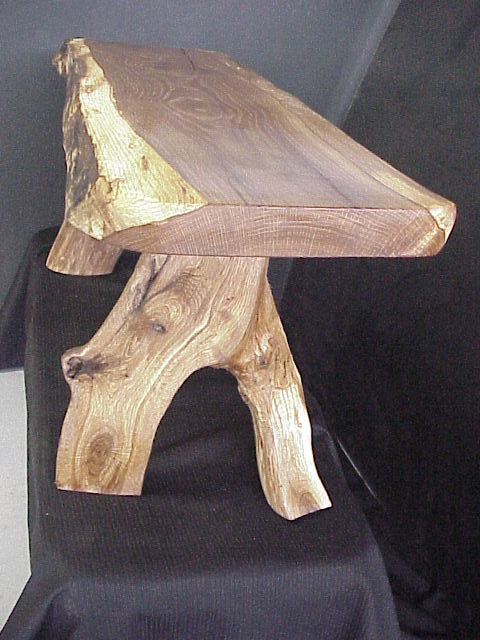 Email

mikejust3022@gmail.com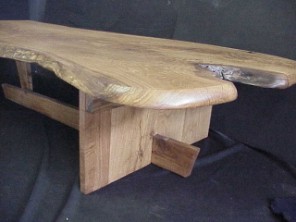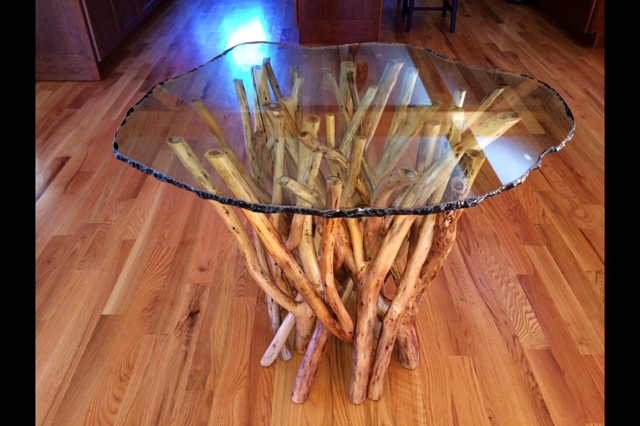 Email mikejust3022@gmail.com
Rustic Furniture from the log - Glass Top Tables - Tree Table Sculpture P.O. Box 143, Wilson, Kansas, 67490, US
Copyright 1996 - 2019 - Mike Just - Rustic, natural, organic. Elegant root Furniture - Glass Top stump Tables - Art Furniture - Sculpture All images, rustic furniture design elements and other content represented on this web site are protected under United States and International copyright laws and are the sole property of Michael W. Just, unless otherwise noted. All use and/or publication rights are reserved, worldwide. All represented images and content are not in the Public Domain. No images, or furnishing designs represented on this web site may be copied, stored, manipulated, published, sold or reproduced in whole or in part without the express permission of an authorized representative of Rustic Oak, Mike W. Just, TreeTables.com. Simply Ask.
Amorphic meaning, of no particular shape. Or with attention to space or voids. Undulating edges of a "stump table" is amorphic. Please scroll down for more.

To check on availability, obtain current schedules, and costs, you may use the form located at the bottom of this page.
Amorphic Stump Tables
Irregular, undulating edges
Dining OR Cocktail Tables

Depending upon where I make the initial cut that establishes height, determines the use of the piece as a dining ( taller ) or a cocktail table ( shorter).

The amorphic style often has a glass top but, is not a necessity as the wooden top is completely flat. If small holes or knots exist in the piece they can be filled with clear filler. Thus, allowing for a flat surface and still maintaining the naturalness of the piece.

A glass top however, finishes the piece off. It offers a frame, if you will, for the beauty of nature. It also offers a degree of functionality by expanding the surface area of the top. See photo below.
To view more stump tables
CLICK
HERE
Style name - Amorphic Stump Table
Glass tops are often placed on amorphic style stump tables but, not always. more on the subject of wood top vs glass.
About the preparation process. Click here.
Costs - start at about $1,600 for one piece stumps and can go upwards to thousands for rare pieces of amorphic burl slabs w/ stump or metal bases.
Reference - "Amorphic Log"
Two more amorphic pieces of various shapes. The Oak log table ( left) sold for about $2,400.00, and was 40 in. long and 24 in. wide. Since it was oak, it weighed in at over 200 lbs.
DETAILS
It's said that the devils in the details. Well, in our case, the way we do things, it's a devil of a job detailing. Painstaking hours are spent preparing the pieces as you see in photo ( left ). Our patience is tried. When detailing, it is not uncommen for us to " walk away " from a piece in frustration, returning later to finish the task of very fine detailing. If you are seeking an extraordinary piece, detailed to the tee. Contact us.
Example of burl slab.