U.S.A.
Not a live tree falls
for our burnishments.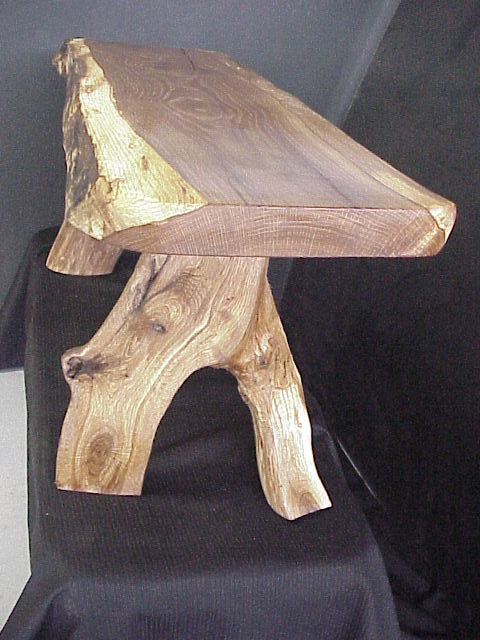 Email

mikejust3022@gmail.com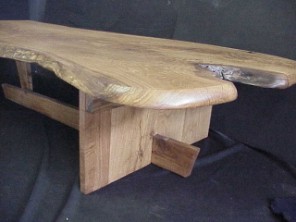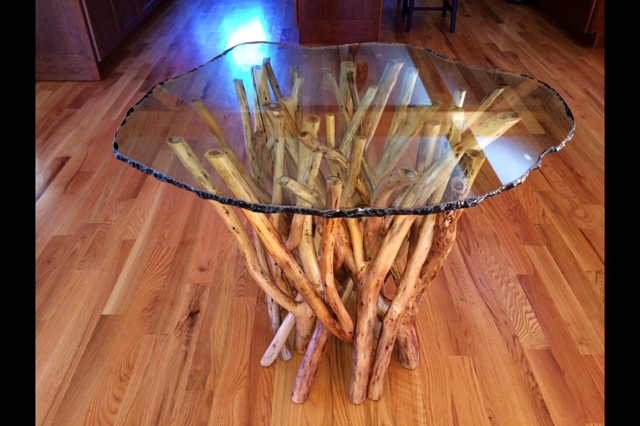 Email mikejust3022@gmail.com
Rustic Furniture from the log - Glass Top Tables - Tree Table Sculpture P.O. Box 143, Wilson, Kansas, 67490, US
Copyright 1996 - 2019 - Mike Just - Rustic, natural, organic. Elegant root Furniture - Glass Top stump Tables - Art Furniture - Sculpture All images, rustic furniture design elements and other content represented on this web site are protected under United States and International copyright laws and are the sole property of Michael W. Just, unless otherwise noted. All use and/or publication rights are reserved, worldwide. All represented images and content are not in the Public Domain. No images, or furnishing designs represented on this web site may be copied, stored, manipulated, published, sold or reproduced in whole or in part without the express permission of an authorized representative of Rustic Oak, Mike W. Just, TreeTables.com. Simply Ask.
Burls & Slabs

Some of the most intriguing figured woods of the world.
Occasionally I run across extremely extraordinarily and unique pieces.
This page and page 2, contain 2,500 year old slabs of burl and large slabs; suitable for cocktail, dining, or conference tables.
The piece above is nicely sized for a beautiful burl coffee table with it's edging finely finished and metal or wood legs ( depending upon decor ) .

The huge one piece slab, below at over 8 feet in length will make a stunning large table, counter or bar top.
40 to 56 wide by 99 inches long by 3 in. Thick .
35 wide by 72 inches long.
Both are 3 inches thick.
38 to 40 wide by 66 inches long.
22 to 24 wide by 65 inches long by 3 inches thick.
48 to 36 inches by 3
40 wide by 60 inches long by 3.
More
Slabs
Claro Walnut - HERE
( A ) Calif. Redwood

( B ) Calif. Redwood
( C ) Calif. Redwood
( D ) Calif. Redwood
( F ) Calif. Redwood

2,500 year old piece of 3 inch thick solid burl. This piece and the ones below were sawn from the middle of a giant Redwood tree root.
The matching two pieces, below can either be book matched for a large table or prepared separately for smaller tables. Coffee, dining or small conference tables. The bases may be of metal or a variety of stump bases.
8 1/2 feet long by 60 inches wide by 3 inches thick. Seats 12 to 14 people.
( G ) Calif. Redwood burl
Milled from the center of a Giant Redwood tree root.
Picture this piece of one piece burl atop a root base similar to this one !! WOW !
Scroll down this page to view.
About 30 inches in diameter.
There is only one of these.
Table finished, with bronze or copper legs - $ 12,640.00
Tapered, figured burl wood legs $ 12,000.00