U.S.A.
Not a live tree falls
for our burnishments.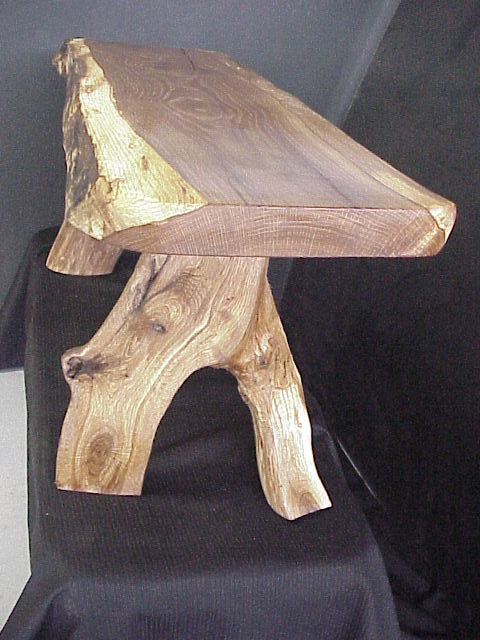 Email

mikejust3022@gmail.com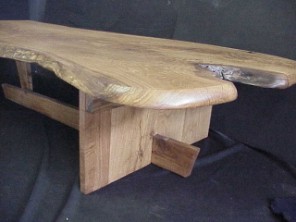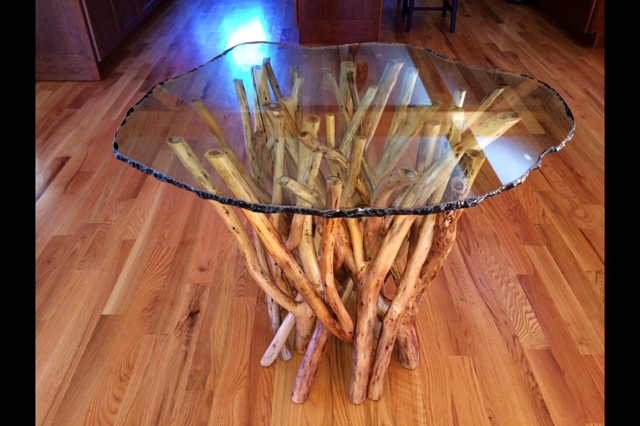 Email mikejust3022@gmail.com
Rustic Furniture from the log - Glass Top Tables - Tree Table Sculpture P.O. Box 143, Wilson, Kansas, 67490, US
Copyright 1996 - 2019 - Mike Just - Rustic, natural, organic. Elegant root Furniture - Glass Top stump Tables - Art Furniture - Sculpture All images, rustic furniture design elements and other content represented on this web site are protected under United States and International copyright laws and are the sole property of Michael W. Just, unless otherwise noted. All use and/or publication rights are reserved, worldwide. All represented images and content are not in the Public Domain. No images, or furnishing designs represented on this web site may be copied, stored, manipulated, published, sold or reproduced in whole or in part without the express permission of an authorized representative of Rustic Oak, Mike W. Just, TreeTables.com. Simply Ask.
The Sliced &Cantilevered
Oak Tree Bench
This bench is unique in that it is cantilevered. I do the offset leg style because,, well, it LOOKS like a growing "tree". A tree, like many in Kansas, that lean with the blowing winds.
The cantilevered bench sets solidly, is 18 inches tall ( unless a custom height is requested). Each leg is braced for strength. Although the photo does not show it, there is a strong oak branch brace extending from each leg to the seat bottom. The bench sets very SOLID !
Bench Costs
24 inch - $200.00 -- 36 inch $254.00
45 inch - $267.00 -- 53 inch - $287.00
60 inch - $310.00 -- 72 inch - $332.00
SHIPPING is UPS, included in price in Continental USA.
Ships in two packages. Simple leg assembly required.
(Continental USA only)
The sliced cantilevered bench leg.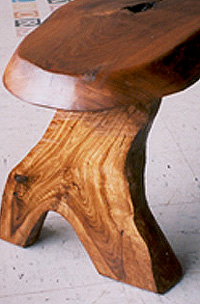 All pictures take you back to the Bench index.
QUESTIONS? or desire a custom size quote?
Click onto the icon, top right side of this page to contact us. Please refer to " bench cantilevered " in your message and give us a length and quantity. We will get right back with you on costs and shipping time. Thank you

When can you expect your bench? I keep an inventory of materials in a seasoned and ready to work state. When an order is placed by you we begin assembly process; the cutting to length of the seat top and final sandings of the legs, then final assembly and finishing. The process can take two weeks of calendar time due to drying times etc.. Because we almost always are working on custom works for other clients. Please allow 3 to 4 weeks. If you are ordering more than a couple of benches and NEED a certain delivery date, best to check with us and our shop schedule first. We may or may not be able to help..
You may order these benches by simply contacting us via email.
Please check on availablilty of materials.