U.S.A.
Not a live tree falls
for our burnishments.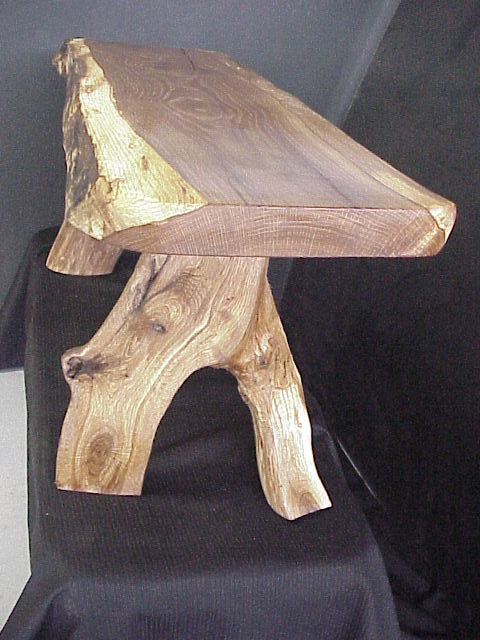 Email

mikejust3022@gmail.com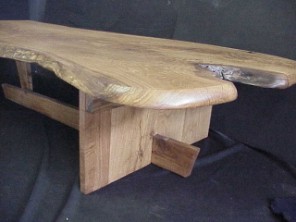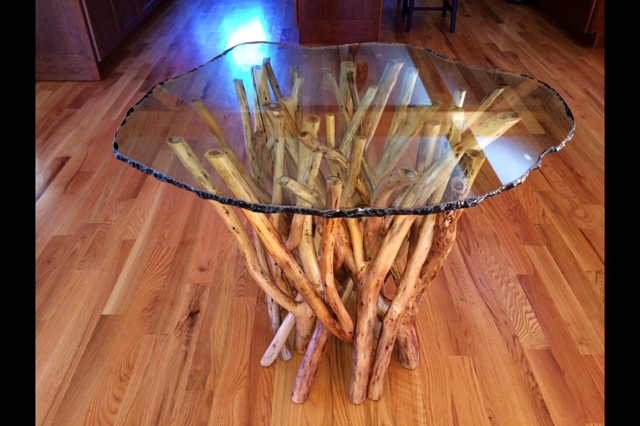 Email mikejust3022@gmail.com
Rustic Furniture from the log - Glass Top Tables - Tree Table Sculpture P.O. Box 143, Wilson, Kansas, 67490, US
Copyright 1996 - 2019 - Mike Just - Rustic, natural, organic. Elegant root Furniture - Glass Top stump Tables - Art Furniture - Sculpture All images, rustic furniture design elements and other content represented on this web site are protected under United States and International copyright laws and are the sole property of Michael W. Just, unless otherwise noted. All use and/or publication rights are reserved, worldwide. All represented images and content are not in the Public Domain. No images, or furnishing designs represented on this web site may be copied, stored, manipulated, published, sold or reproduced in whole or in part without the express permission of an authorized representative of Rustic Oak, Mike W. Just, TreeTables.com. Simply Ask.
Spalted or spalting of wood
The term spalted refers to the results of a natural process of decay. After a tree has fallen, it immediately begins to decay. The speed of the decay is dependant upon the speci, and the environmental conditions; humidity, temperature, etc..

The results of the spalting process, at various stages, is a random coloring and streaking of the wood. Almost always, spectacular in beauty.

To capture this beauty, I allow the spalting process to proceed to certain stages. Then, halt the process by removing the humid conditions.

The spalting process can take years, as in the case of the Burr Oak that I like to use, it takes about 3 years. Other speci's, in several months, as in the case of a Hackberry tree.

The spalting process attracts insects. They, and their activity, enhance the process by adding character such as worm holes. Upon halting the process, a piece then moves into a stage that I call " seasoning". More on seasoning.

I have included a few photo's below, depicting the results of "spalting".

Kind regards,

Mike Just, Wilson, Kansas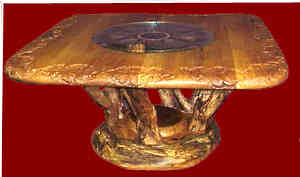 The base of this Bentley coffee table is spalted oak.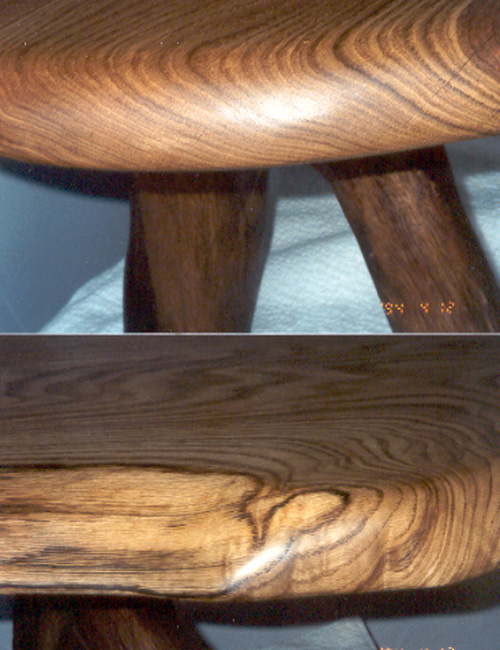 In 1994, created this table for a fellow in California. We call this table "
Adam's walking table"
(more)
. The top portion of this photo (left) is a view of the end of the top. Is not spalted. The spalting was sawn away as a result of cutting the top to length. However,the sides or edges of the table gave opportunity to incorporate the spalting.
Scroll down to view the edges.
The darkness in the graining is a result of early spalting of this log (from which it was hewn).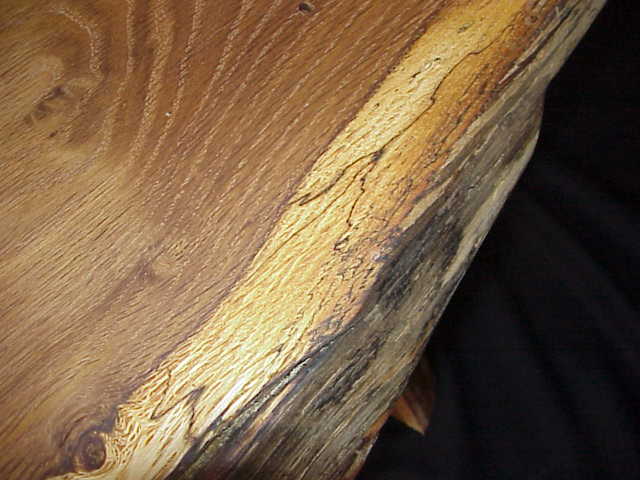 The spalted oak, edging of a bench. Could just as well be the edging of a coffee table, end table or about any other furnishing item.