U.S.A.
Not a live tree falls
for our burnishments.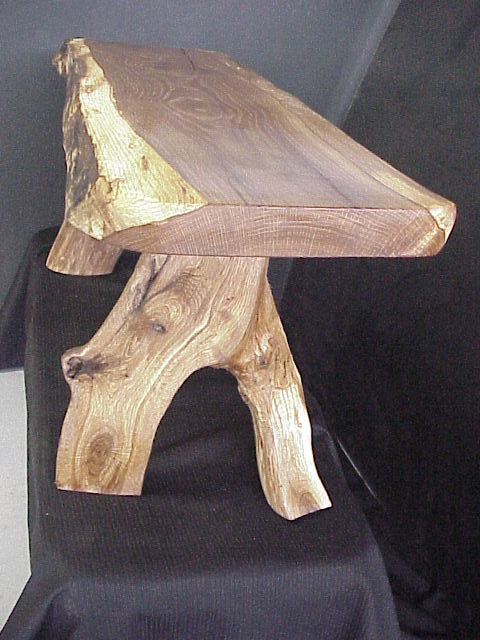 Email

mikejust3022@gmail.com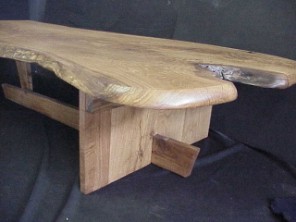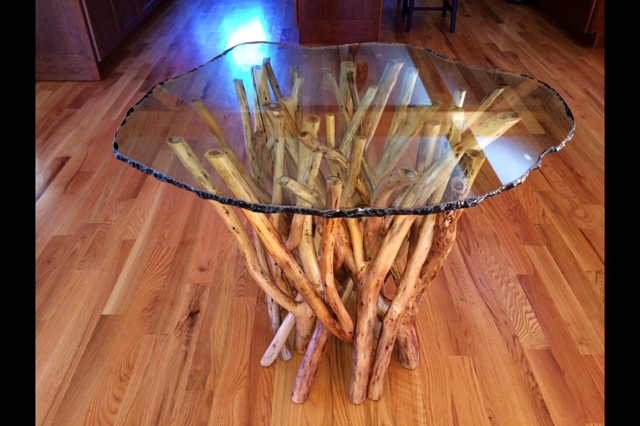 Email mikejust3022@gmail.com
Rustic Furniture from the log - Glass Top Tables - Tree Table Sculpture P.O. Box 143, Wilson, Kansas, 67490, US
Copyright 1996 - 2019 - Mike Just - Rustic, natural, organic. Elegant root Furniture - Glass Top stump Tables - Art Furniture - Sculpture All images, rustic furniture design elements and other content represented on this web site are protected under United States and International copyright laws and are the sole property of Michael W. Just, unless otherwise noted. All use and/or publication rights are reserved, worldwide. All represented images and content are not in the Public Domain. No images, or furnishing designs represented on this web site may be copied, stored, manipulated, published, sold or reproduced in whole or in part without the express permission of an authorized representative of Rustic Oak, Mike W. Just, TreeTables.com. Simply Ask.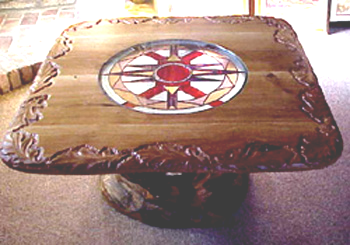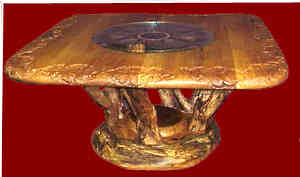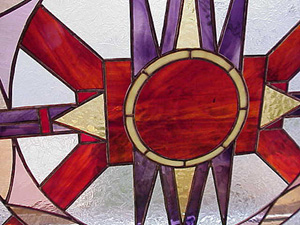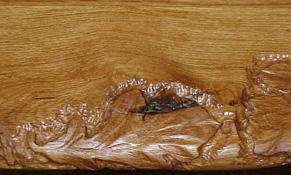 Created for Mr. Ed Bentley. This 50 in. square table may be uplit utilizing low voltage lights.
Credits -
Relief carving by, Chet Cale. Creative lead & table designs - Mike Just & Ed Bentley.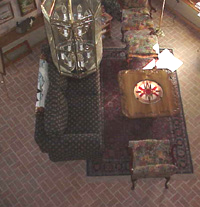 Balcony view.

Feel free to contact us with your theme table ideas and sizes. For materials we use:
Burr Oak & other woods, Bronze, glass, or stone
Lighting affects
Carving or sculpting
We ship world wide project too large
the Stained Glass
is the intricate detailed hand work of Mr. Ed Bentley. Ed is currently working on a stained glass design he has had in mind for several years.
the Oak Tree, in glass
I can't wait. His comments to me about the the bark of this tree being welded, ripplish, and bronzish have me intrigued.

the Bentley
Carved table edging
was hand carved by my friend, Chet Cale. The theme of this table was "Tree Table" thus, the decision to edge it with carved Oak leaves. the purpose of the table, besides being a table, was to frame Ed's beautiful stained glass works (see below).
Spalted Oak tangle base
The base was created using spalted oak. Lower base is six pieces about 4 in. thick formed into what appears as a round ring. Atop that ring are six oak branches. The center of the base is another piece of Kansas Burr oak which is a removable center piece.
Price range - $4,600 to $6,200 depending upon glass design, carved edging selected (or not), types of carvings, and size.