U.S.A.
Not a live tree falls
for our burnishments.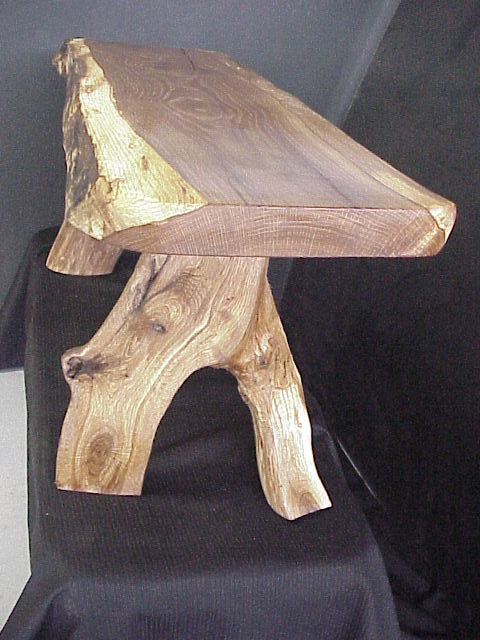 Email

mikejust3022@gmail.com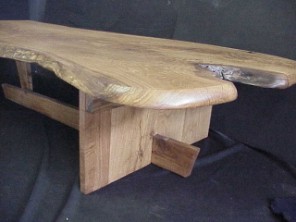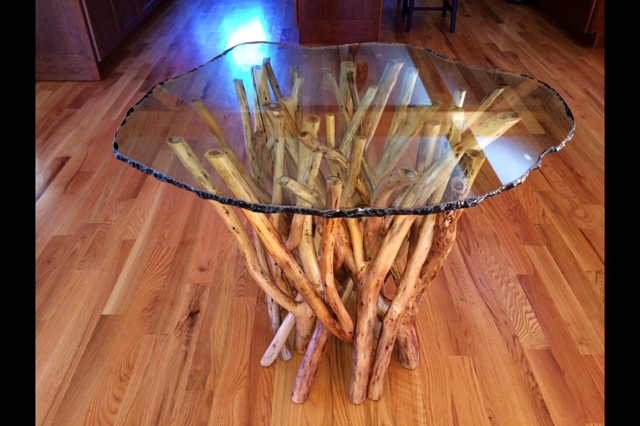 Email mikejust3022@gmail.com
Rustic Furniture from the log - Glass Top Tables - Tree Table Sculpture P.O. Box 143, Wilson, Kansas, 67490, US
Copyright 1996 - 2019 - Mike Just - Rustic, natural, organic. Elegant root Furniture - Glass Top stump Tables - Art Furniture - Sculpture All images, rustic furniture design elements and other content represented on this web site are protected under United States and International copyright laws and are the sole property of Michael W. Just, unless otherwise noted. All use and/or publication rights are reserved, worldwide. All represented images and content are not in the Public Domain. No images, or furnishing designs represented on this web site may be copied, stored, manipulated, published, sold or reproduced in whole or in part without the express permission of an authorized representative of Rustic Oak, Mike W. Just, TreeTables.com. Simply Ask.
THE UNTOLD STORY
mezmerizing wood
It's beauty

Is staggering! Most of us have marveled at the natural wonders of the world.

Wood is no exception to those marvels.

Deep within the tree groves surrounding Wilson, Kansas, alongside running creeks of clear water, and brooks that bubble out of the ground; adjacent to all that natural beauty, are thousands of trees. Trees that are new born and trees that are dead and dying.

OLD trees, the annual rings tell us. Of an age to have seen the Buffalo Roam these plains of Kansas. Old enough that they saw the Plains Indians hunt for their food. They saw the deer and the antelope play here and, still do.

Trees that are so old they saw on the Eastern horizon, trains of wagons coming, pulled by horses. White man entered Kansas to settle it and farm. This, in the 1860's. My Great Grandmother whom I had the opportunity to know was among those folks. She recalls walking alongside a wagon train at the age of 4. Walking into Kansas.

About 150 years ago, white man came. Many of these trees that are now dead and dying are 200 years old, plus.

All these things of history, the wood in my own hands, the wood that will adorn or BE your table top; this wood saw all of those things. If it could only talk.

I think about these things sometimes. Usually quietly, in the night, as I work on pieces of furniture, I marvel at beauties of nature, about it's history and, its source.

Source

The source, what about all this beauty anyway?

I think about the 2nd largest dinosaur dig in the world being located just 50 miles from where I write this. That's curious too. I think about other curious things, like the sharks teeth I have found at our local Kansas lake 6 miles from here. YES, I have found sharks teeth there along the sand beaches and, I heard there is a lot of salt in that water. Yes, in Kansas. More than once this has happened. Several folks in the community have collections of these teeth. Sharks teeth in Kansas! Wow! What a shock when I discovered this...

Not so surprising I guess when one thinks of dinosaurs here. And yet it is because sharks are salt water fish! HOW was there ever salt water in Kansas, the middle of the USA, 2,400 feet above sea level and just 5 hours from the tallest peaks in the Rocky Mountains? How did salt water get up here? When? Yet, we have salt mines here.. LOTS of salt.. !!

Quietly still, in the night, I ponder these thoughts while rubbing the smooth burl with my hands. Sometimes perplexed by all this. To hear about it and read about it in books is one thing but, to LIVE amongst it and touch these wonders, quite another. I HAVE to ask WHY and HOW? I just have to..

I wonder as the Burl wood is held in my hands, it's grain patterns tight, in circles. The light from my work light illuminates a tiny dot. Circular grain patters ring the dot and, located within the circles, directly upon them, smaller dots. More wonders of nature in my hands..

I move my head downward, closer, adjust the light and focus my vision on this small, one square inch of dot and it's circles.

Like orbits about the planets, no it's like a living cell with protons orbiting about the nucleus.

My vision blurs... then focus comes.. yes it's still there.. this piece of burl in my hands I know is created by the beginnings of growth for a tree.
Cells, the beginnings of growth for a living being
And solar systems,, the beginnings of growth for the universe ? I wonder..
It all comes more clearly now... Growth, the beginnings of it .

In the still of the night... my mind wonders....I am in a tizzy.. Do these orbits measure the same? Is the orbit of wood cells ( burl ) and human cells and protons the same as the planets.. how simple.. Of course it is!!

Growth and the beginning of time all in one... the same.. After all, it is the single creation.

What about sharks teeth, salt water and oceans, in Kansas, WHY is that so hard for me to believe..?
I hold the burl wood and, the sharks teeth that I found with my own hands...

Salt water.. oceans.. I wonder ??

The rest of the story.

Resolution
When I was young, I recall hearing stories from the Bible.. about a flood, a great flood that covered the lands.. then was gone.. when it was gone is unclear.. but sharks teeth in Kansas and salt water... is no longer a mystery for me..

I believe.. Such a simple choice,, A simple thing to do, believe.. that is..

The complexities, the how did it's and the monumental questions.. of how did that salt water get here, when did it leave.. on and on.. are of no importance, I think, and gain me not one ounce of peace or tranquility this night. But, the other choice, to believe in this creation. It's right there! Before me.

In the night, on the burl wood, I rubbed oils,, it glows.. the orbits of it's grain, the cell structure of growth glows as man rubs it.. By my touch, the heat of my hand.. heat created by my life... it glows... and before me.. it lives again...

I am in awe, this night, at the wondrous beauty of nature and the curiousness of creation... Impressed how we too are a marvelous creation and a small part of that universal beauty. And creation, well I exercise my choice to believe. You see, I believe one loving entity whom i choose to call God... Did it all.

and this ends my untold story of why nature IS such a splendid source of beauty. It surrounds us in glowing beauty and beckons our belief.

Mostly, for me, in the quiet of the night.. All is well and unfolding as it should.

Kindest of Regards,
Mike Just


PS:

I find, today, fourteen years later, it is not hard to believe at all... It was a choice I made. A simple decision to believe.

I also believe that whatever YOU believe is just perfect for you, today. You see, we are all free to choose our own conception of God.

However, I decided to believe and ACT upon that decision. The results of taking certain actions based upon my believe, yielded the experience of " peace ". I learned how that works. But that's another story.

I am not here to push my views, in this regard, upon anyone, to cause distress, or misconceptions is not my aim. For those reasons I have chosen not to share that story publicly. However, if you would like to know that story. Which by the way, helped me to create the tangle table. Just email me ( below ) and i will send you a private link to the rest of the rest of the story.
Mike Just
Folks ask me how I got started and why. Below is a part and parcel answer as to why I continue and likely will continue what I do, working with the beauty of nature.